Qualified and Experienced Drapery Cleaners in Goodwood
You can always extend the life of your curtains and blinds by getting them cleaned professionally. When you look at curtains, they generally don't look that dirty, but the reality is much more different.
Curtains are full of dirt and dust from within. They look clean superficially, but there is a need to clean them thoroughly. We, at Curtains And Blinds Cleaning Goodwood, are best-known for effective drapery cleaning. Our cleaning techniques and products are non-toxic, which ensures the total safety of you and your loved ones.
We are well versed with a crew of highly qualified and trained technicians for efficiently executing the cleaning of drapery. Call us on our helpline number – 08 6490 9028 to avail of our offsite and onsite cleaning services. We even provide the pickup and rehang services of curtains and blinds.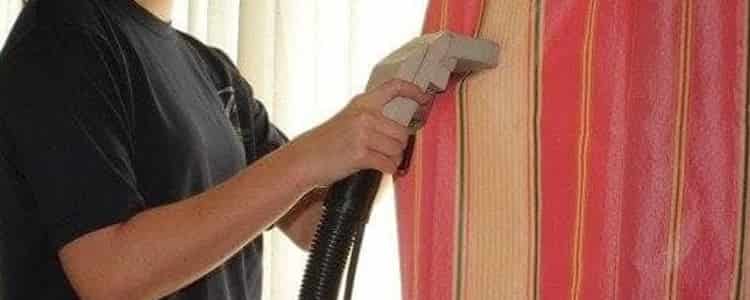 A Brand New Look to Your Curtains and Blinds in Goodwood
Curtains And Blinds Cleaning Goodwood aims at delivering the best drapey cleaning services. They are the window coverings that block unwanted light and pollutants to enter your premises. Dust and dirt settle on the surface of your drapery with time which is difficult to avoid
But, what you can give them in return is a little amount of love and care by getting them cleaned professionally. We are a reputed name in the drapery cleaning industry and are available to serve you round the clock.
Our team ensures complete care of your curtains and blinds, in order to pump in a new life in them so that they can be a part of your decor for a longer period. We use fully certified and environmentally friendly products in our cleaning process.
Key Points Of Our Service Are:
24*7 emergency contact platform.
Highly skilled and experienced team of professionals.
Latest tools and techniques to restore the worth of your drapery.
Pre-inspection and post-inspection are done to deliver the best service.
Services at very affordable rates.
Best customer experience is our priority.
Reach Here
Curtains And Blinds Cleaning Goodwood
Call us on 08 6490 9028 24/7 Emergency Service
Location: Goodwood, SA, 5034, Australia